Sunflowers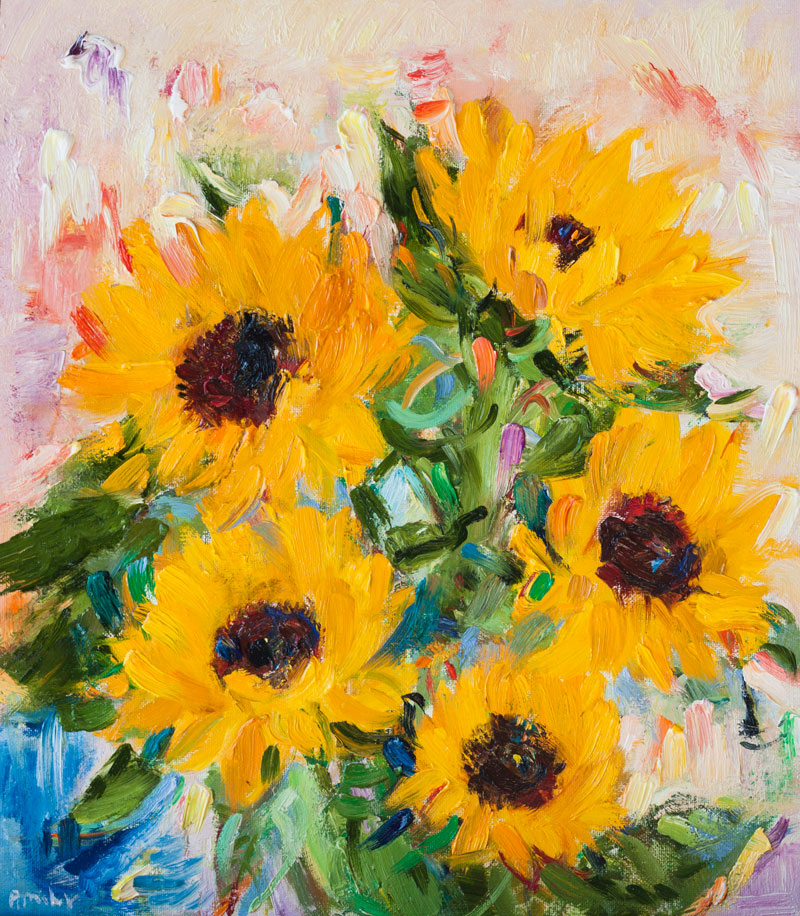 Sunflowers
Oil paint on 1/8″ inch canvas panel | 40 × 35 cm | 15.8 x 13.8 inches
Sunflowers for me are associated with joy and happiness and every time I paint their bright, pure yellow, I become cheerful.
This is my favourite still life of the sunflower series – soft, delicate brushstrokes and clean, vibrant color palette. I used all my Yellow Cadmium paints (lemon, medium, deep and orange) to capture these subtle changes in color of bright yellow petals. There is no strong contrast between the flowers and warm background in this piece, it´s a quiet poetic artwork, painted with much love and care.
The painting is 40×35 cm (app. 16×14 ″), painted on 1/8″ inch archival canvas panel.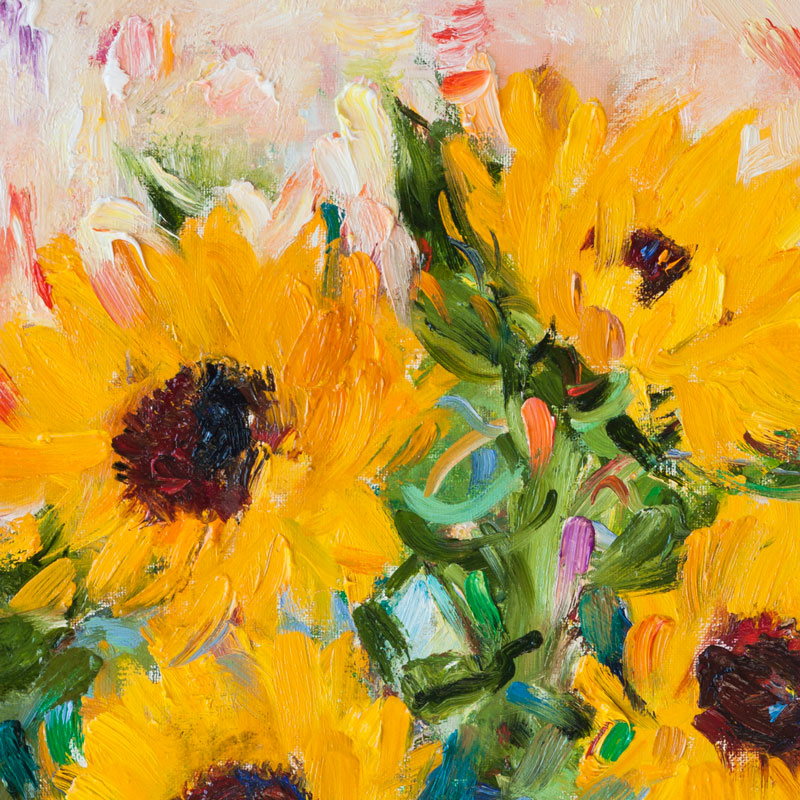 Purchase on Etsy
Purchase Giclee Fine Art Print from this Painting
♥♥♥ Thank you so much for viewing my art!
Tagged