Waves and a Boat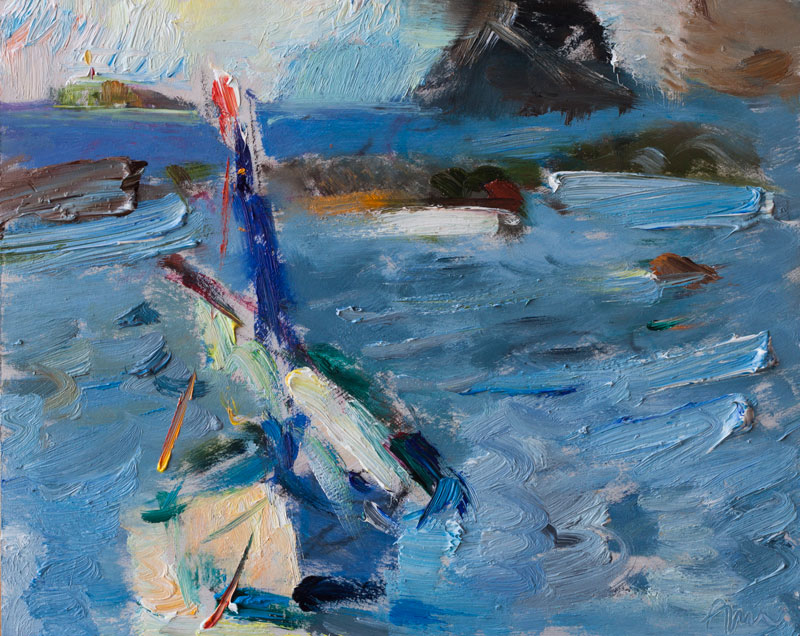 Waves and a Boat
oil on board | 24 × 30 cm | 9.6 x 11.8 inches
The painting above was done on a windy July morning in Cabo de Palos. Marina was in full sun and I loved this cheerful white sailboat swinging on the waves.
It´s a fairly monochromatic painting – just a large variety of the blue tints. I used all my favorite blue paints: Cobalt Blue, Cerulean Blue, Ultramarine, Prussian Blue and Indigo.
It was fun to paint the rough sea trying to capture a movement of water. I painted impasto, using wide bristle brushes and palette knives.
Scene view
Purchase on Etsy
♥♥♥ Thank you so much for viewing my art!
Tagged