Mediterranean Sunrise with a Sailboat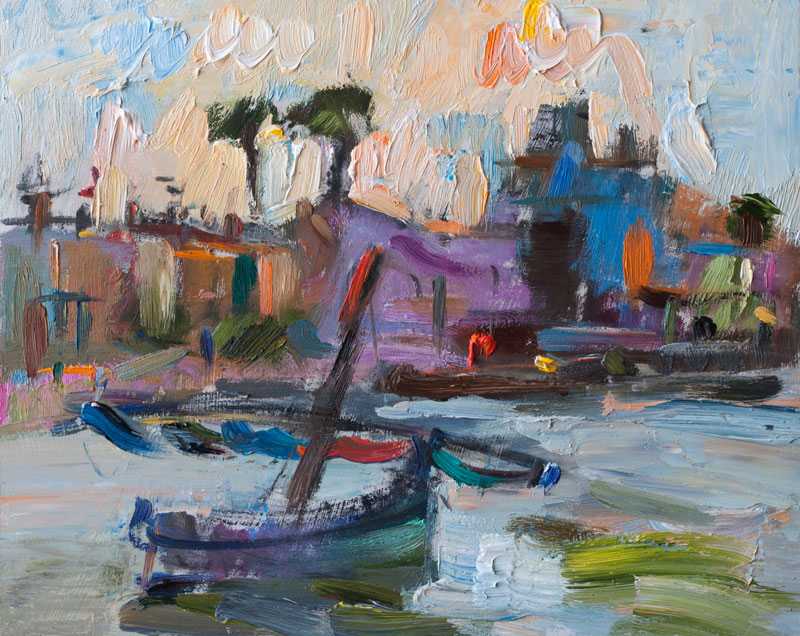 Mediterranean Sunrise with a Sailboat
oil on board | 24 × 30 cm | 9.6 x 11.8 inches
I painted this contra jour view of the Cabo de Palos seafront in the early hours of July morning. I liked making a sailboat the foreground of this scene. The sea was almost perfectly calm and the only sounds I could hear were the cries of seagulls in the distance.
It was a really tough scene to paint: backlit boat on the water, the morning sky with a multitude of colors such as blue, orange and yellow and a lot of contrast between the bright sky and dark buildings in the background. I plan to go back there to do a larger painting.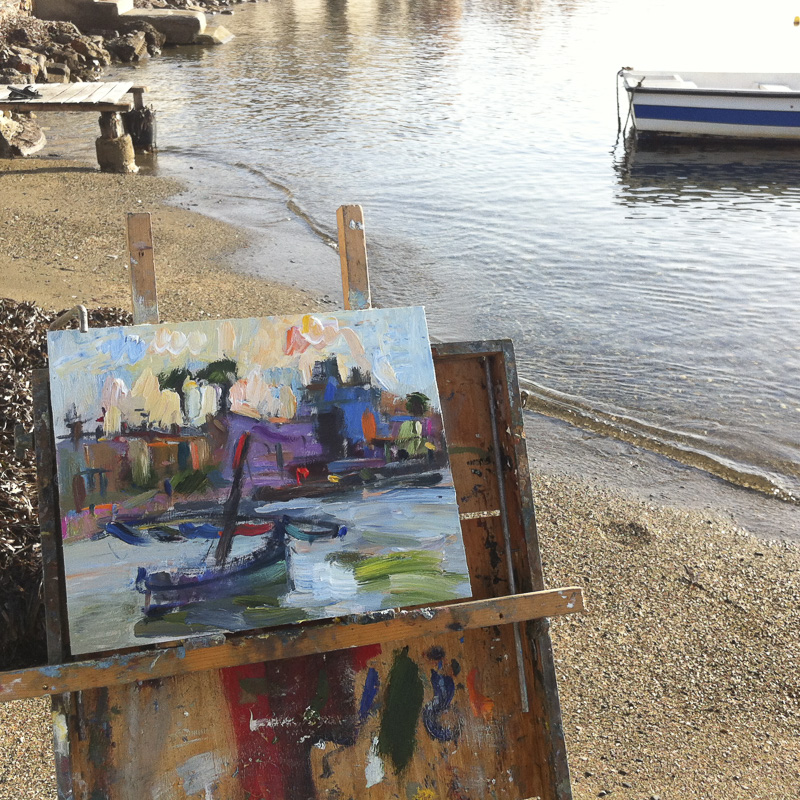 Scene View
Scene View
Purchase on Etsy
♥♥♥ Thank you so much for viewing my art!
Tagged