Sunrise over the Mediterranean Sea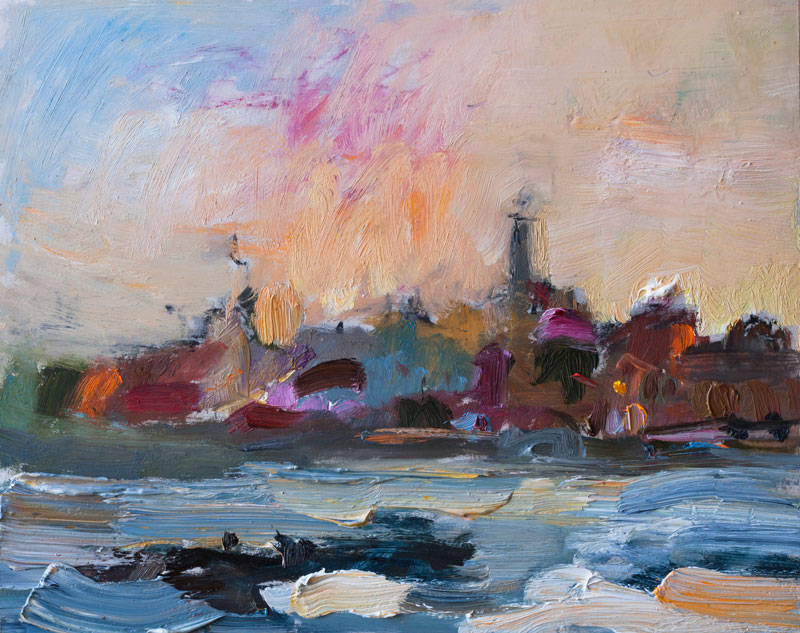 Sunrise over the Mediterranean Sea
oil on board | 24 × 30 cm | 9.6 x 11.8 inches
It was a wonderful summer morning, calm and bright. And unlike many days in Cabo de Palos there was no coastal fog. I loved the light and soft colors of the dawn sky with tints of orange, pink, yellow and blue.
I worked very fast before the light changed trying to capture the movements of waves with bold, sweeping strokes of paint.
This is one of my favorite recent plein air artworks.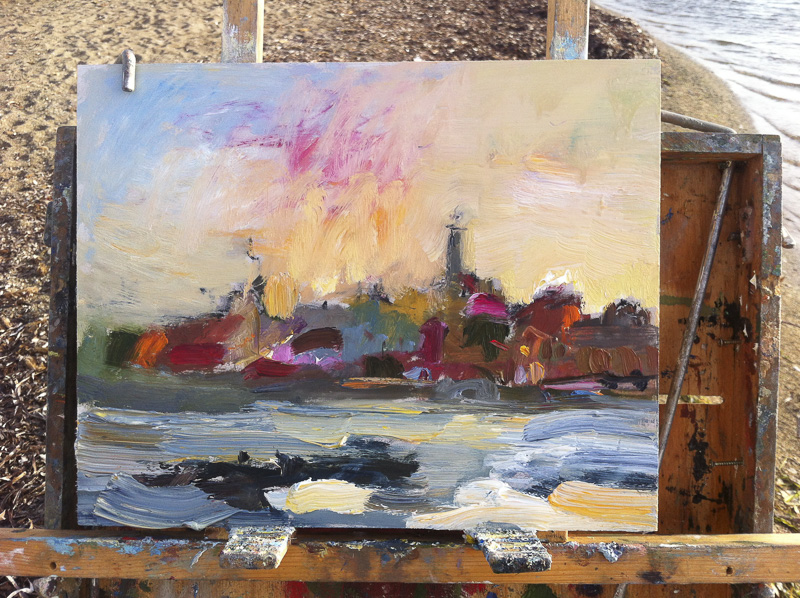 Scene View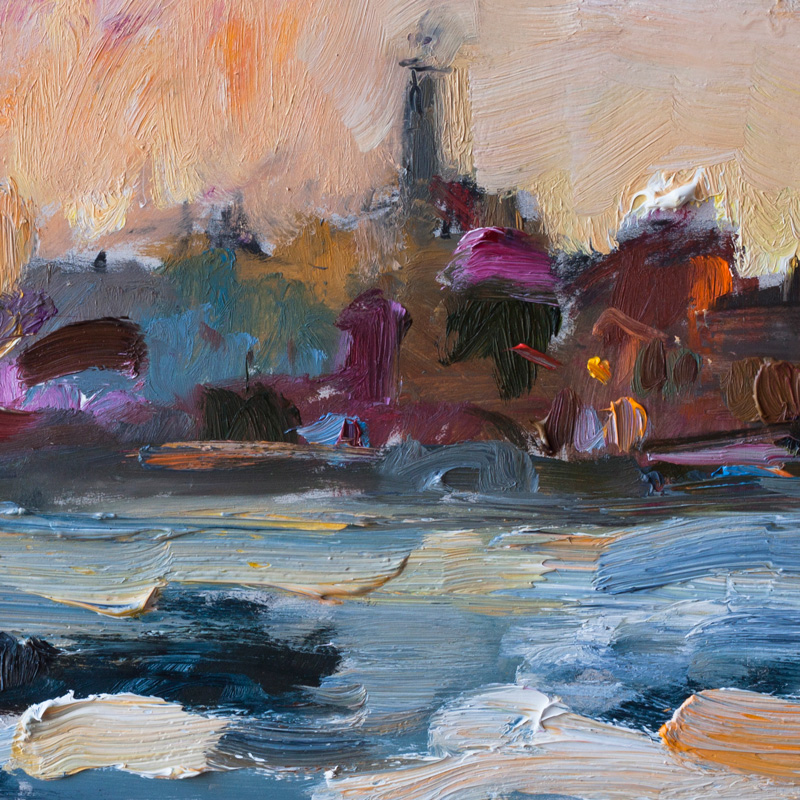 Detail View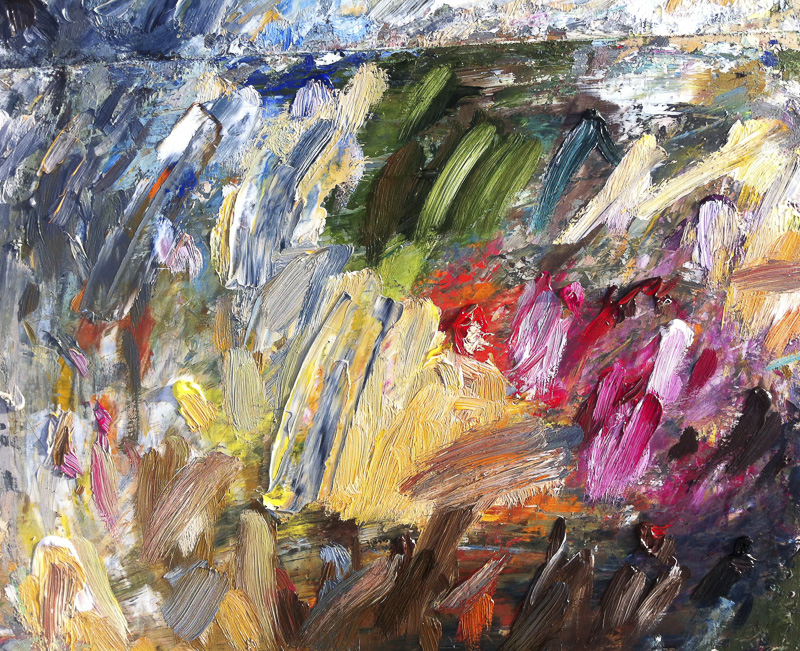 Palette
Purchase on Etsy
Purchase Giclee Fine Art Print from this Painting
♥♥♥ Thank you so much for viewing my art!
Tagged