Flying Summer Light
Flying Summer Light
oil on board | 24 × 30 cm | 9.6 x 11.8 inches
This abstract plein air painting was done at Paseo de la Barra, a beautiful seafront with some charming summer cottages looking over the Mediterranean Sea.
That morning the hot summer sun made me work very fast so I tried to simplify the subject looking for the bigger pieces of color: turquoise sky, bright blue color of the moving water and cool gray of the coastal rocks…
I used Rubi Red, Black, Delft and Azure Blues Sennelier oil pastel lines behind the scene to create more expressive image.
The painting is app. 10″ x 12″, oils on 1/8″ inch panel.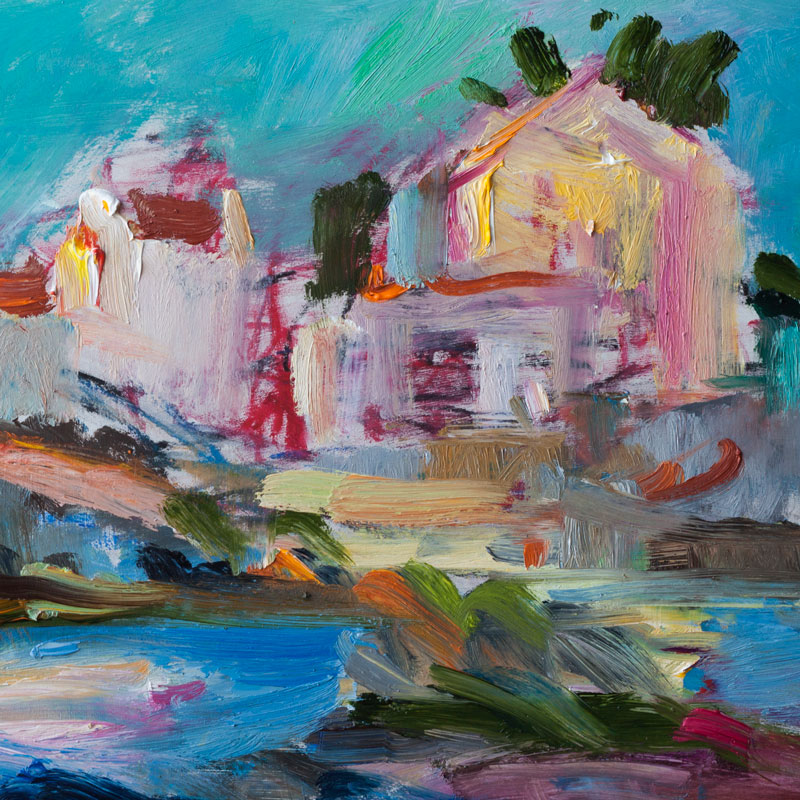 Detail View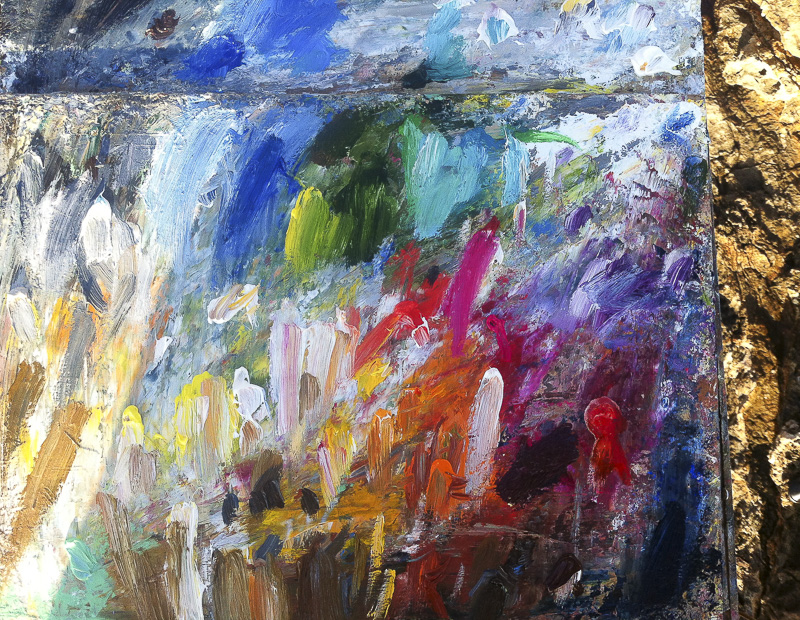 Palette
Purchase on Etsy
Purchase Giclee Fine Art Print from this Painting
♥♥♥ Thank you so much for viewing my art!
Tagged