Impasto Seascape with a Sailboat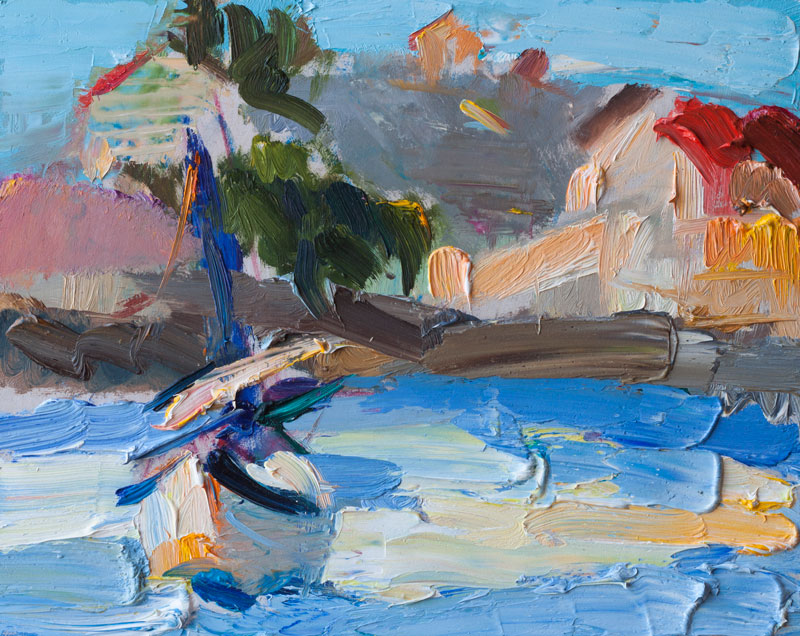 Impasto Seascape with a Sailboat
oil on board | 24 × 30 cm | 9.6 x 11.8 inches
I´ve been doing some studies of the moving sea lately and it´s really fun.
I liked making a small sailboat the foreground of this scene, in the background there is the scenic rocky shore with a group of white summer cottages. Love their bright red roofs!
I painted with brush and palette knives and I used some intense blue colors, including Cobalt Blue, Cerulean Blue and Ultramarine.
It´s a vibrant, impressionistic artwork, so summery view of the Mediterranean coast!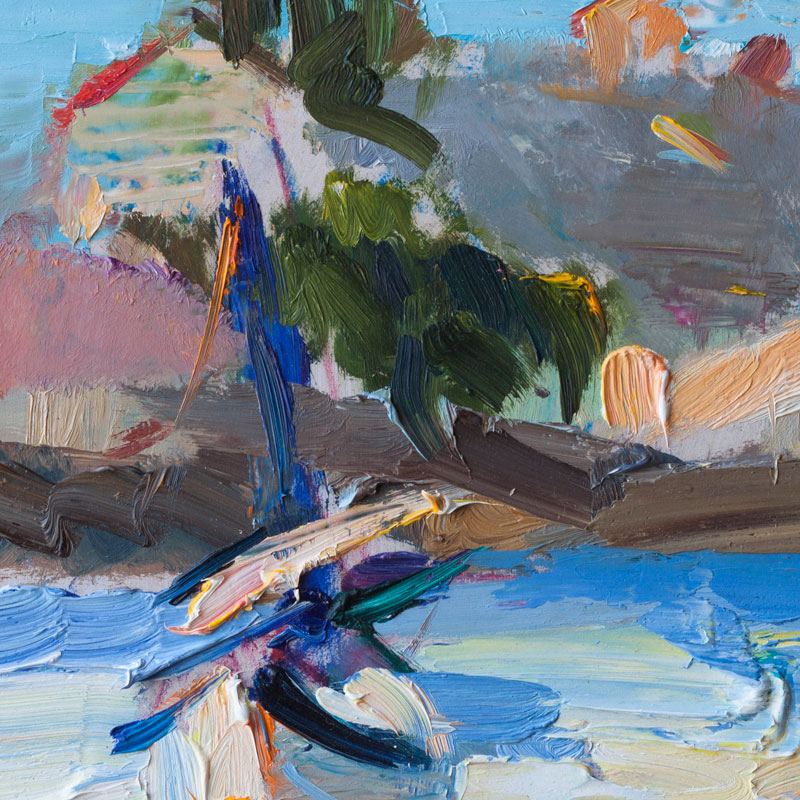 Detail View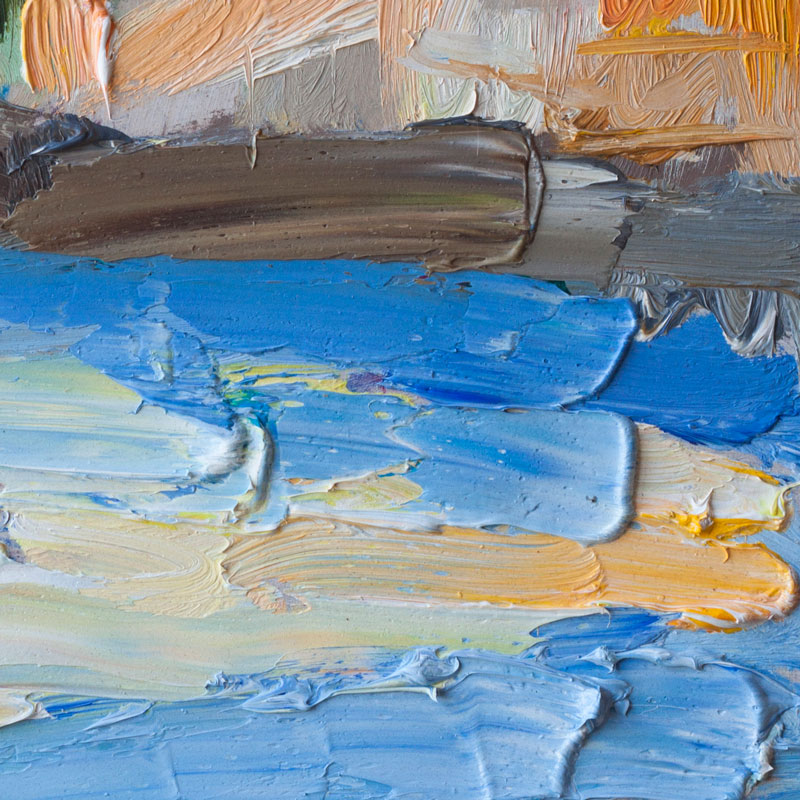 Detail View
Purchase on Etsy
Purchase Giclee Fine Art Print from this Painting
♥♥♥ Thank you so much for viewing my art!
Tagged