Dreamy Cloudy Sunrise (SOLD)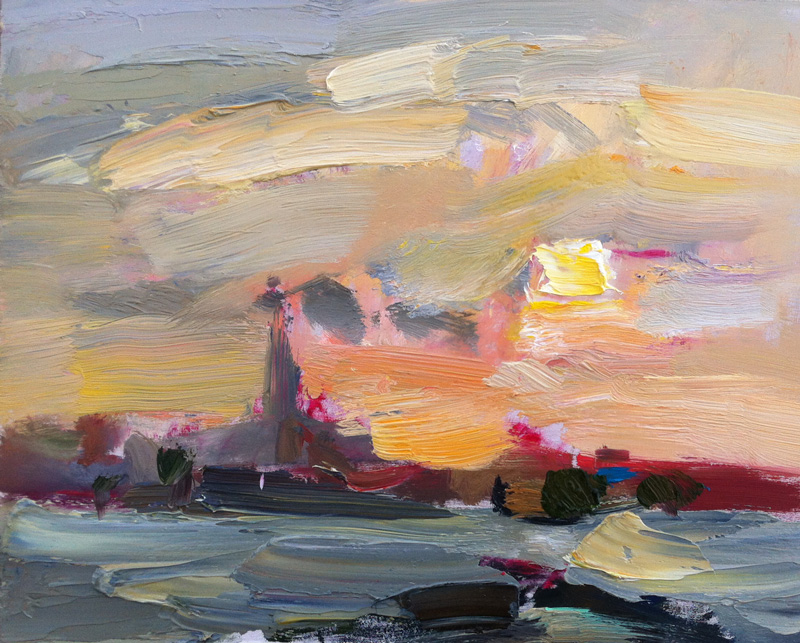 Dreamy Cloudy Sunrise
oil on board | 24 × 30 cm | 9.6 x 11.8 inches
I´ve been studying the skies at dawn lately and they are infinite in their color variety.
It´s not easy to paint the sky in a scene like this. The light changes so quickly, the clouds move… a real challenge!
It was a foggy and overcast morning and I liked the muted palette of this scene with a lot of colorful greys and subtle warm light colors.
I have to work very fast trying to mix the right color directly on the panel.
It is a quiet painting, dreamy and romantic and I´m pleased with how it came out.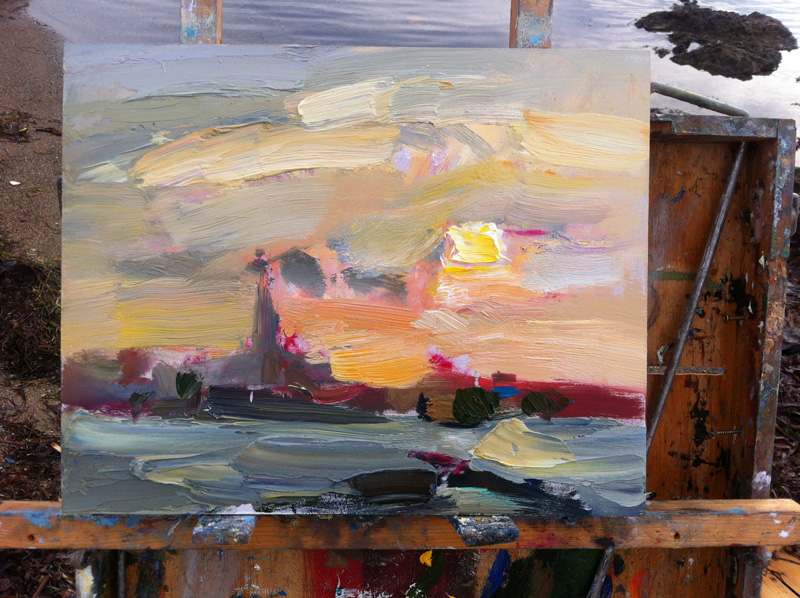 Scene View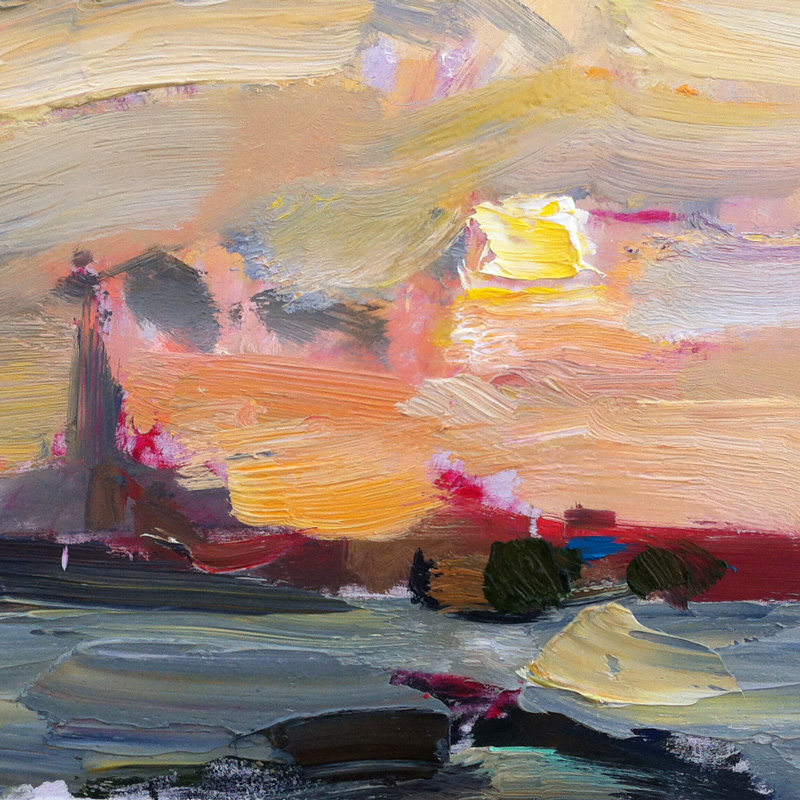 Detail View
Purchase on Etsy
♥♥♥ Thank you so much for viewing my art!
Tagged