White Daisy Flowers (NFS)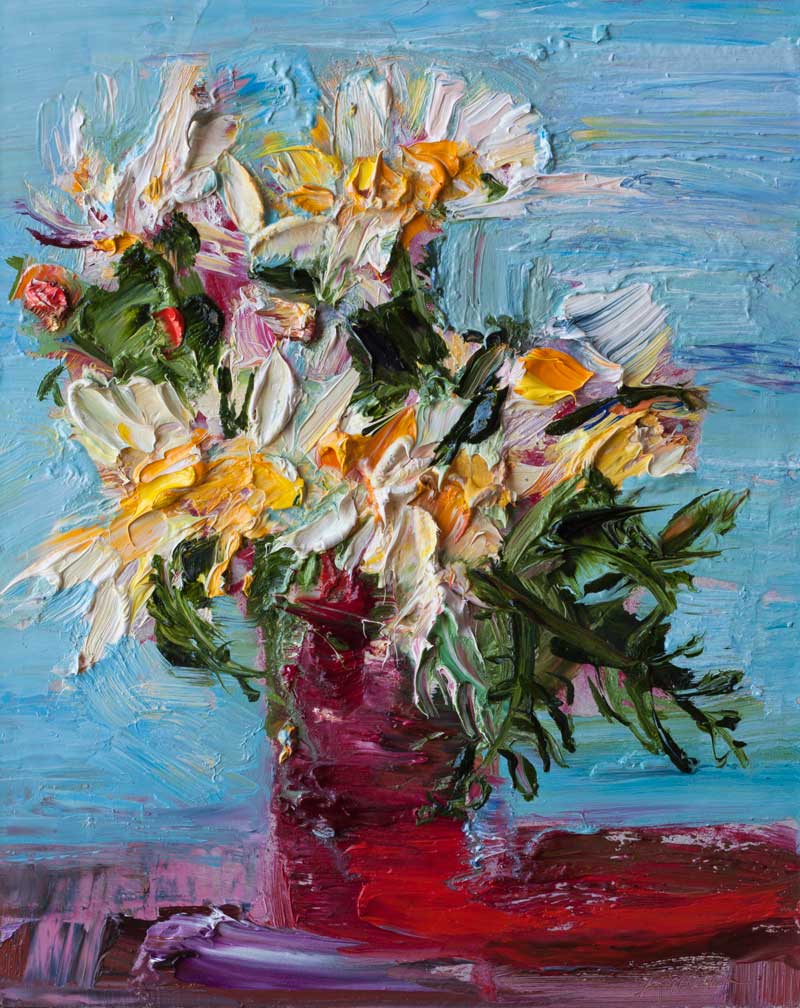 White Daisy Flowers
Oil paint on hardboard | 20 × 25 cm | 7.9 x 9.8 inches
The painting above is a small impasto still life, painted this spring. I picked a bunch of wild daisies next to my house and put them in a red glass to pose for a painting. Because it´s wildflowers, strong, savage and full of life I haven't tried to paint them ¨beautifully¨, I wanted to create the free feeling in this work. I painted impasto, wet-on-wet with brush and palette knife, letting the paint run down the surface.
This is an expressive and dynamic artwork, bright and emotional.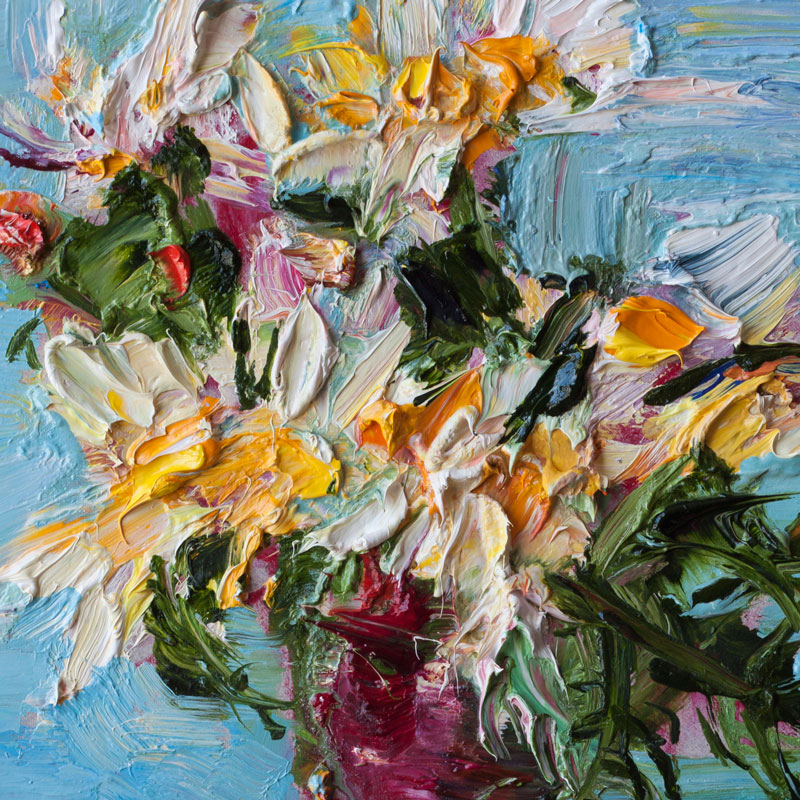 Detail view
Purchase Giclee Fine Art Print from this Painting
♥♥♥ Thank you so much for viewing my art!
Tagged