Bouquet of Yellow & White Wildflowers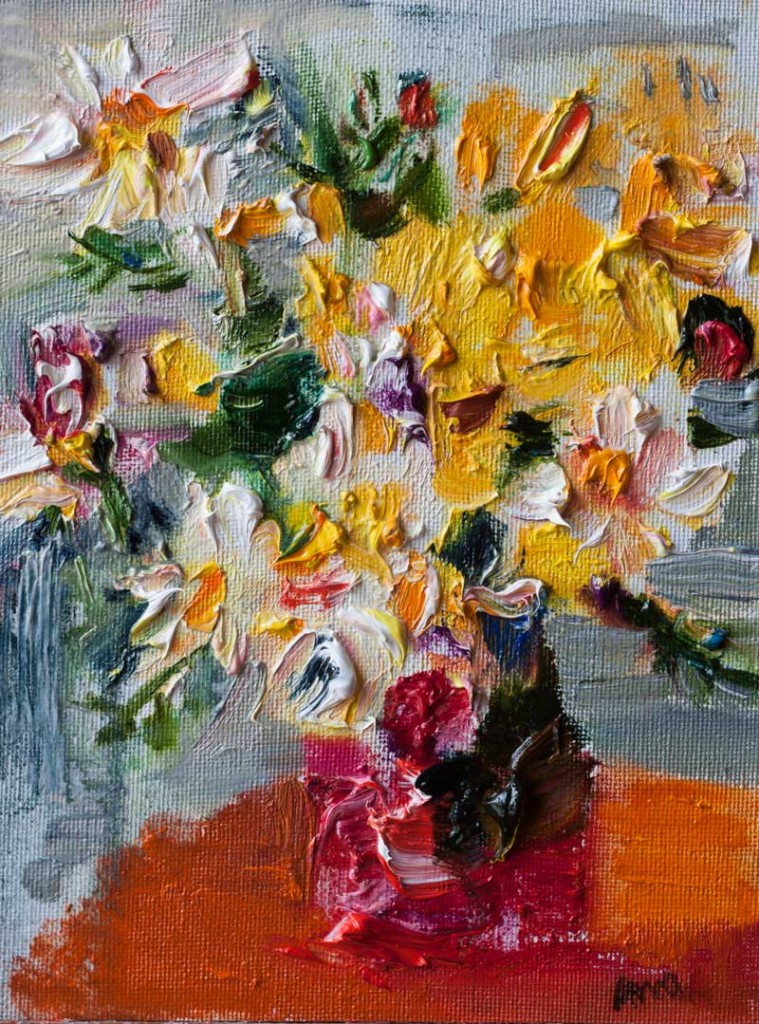 Bouquet of Yellow & White Wildflowers
Oil paint on 1/8″ inch canvas panel | 20 × 15 cm | app. 8 x 6 inches
This is another small floral still life, painted from life this spring. Bright, vibrant bouquet of colorful wildflowers, melting into a white canvas… I like the soft, creamy texture of this piece, I painted impasto with wide bristle brush and palette knives, applying thick paint directly onto the canvas.
The painting is 8 x 6 inches, oils on 1/8″ inch canvas panel.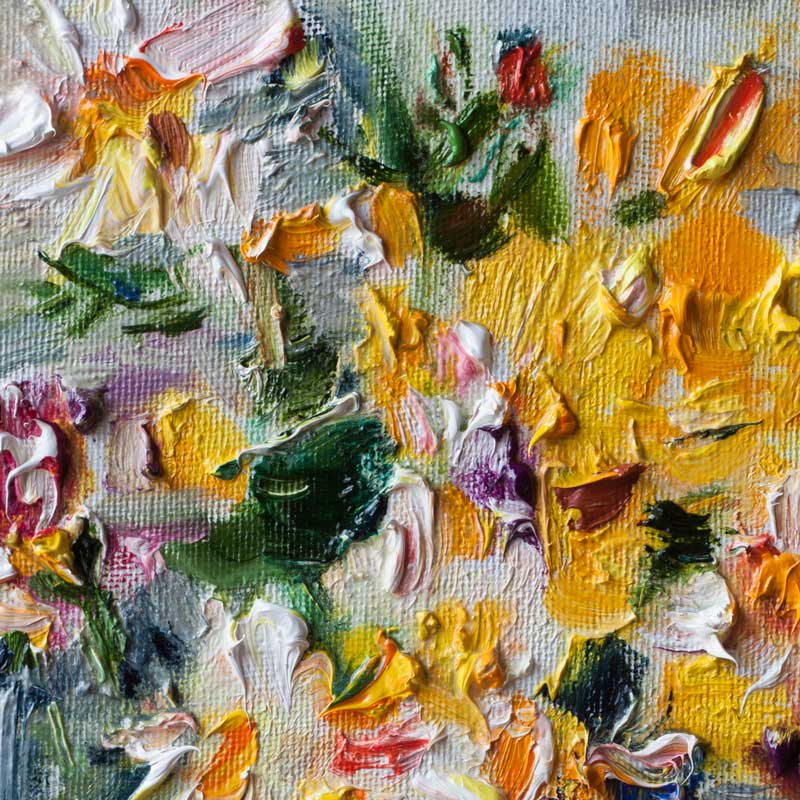 Detail view
Detail view
Purchase on Etsy
♥♥♥ Thank you so much for viewing my art!
Tagged