Seascape with Colorful Clouds (SOLD)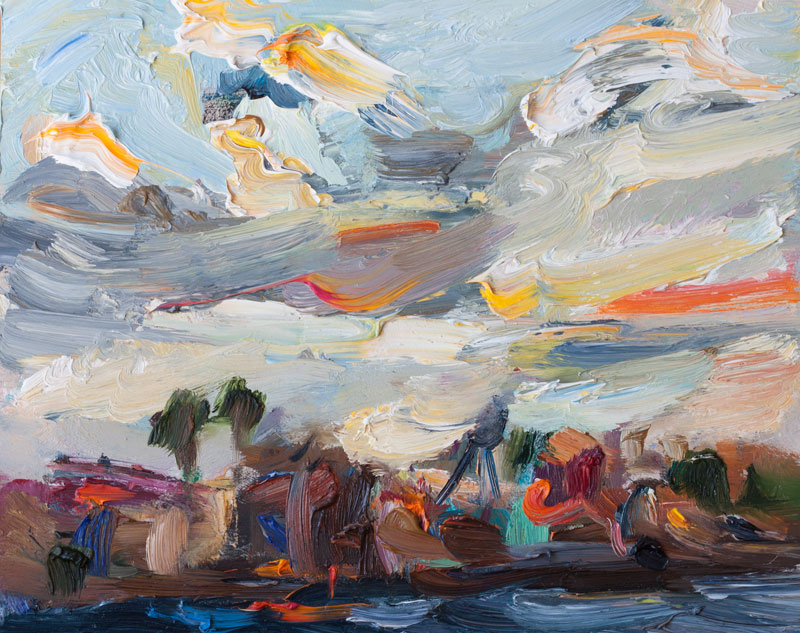 Seascape with Colorful Clouds
oil on board | 24 × 30 cm | 9.6 x 11.8 inches
This summer I decided to do a series of skyscape plein air paintings. I think the way the clouds change color and shape is an exciting challenge to capture in paint.
That August morning in Cabo de Palos Marina was absolutely perfect! The colorful clouds drove across the sky and I loved indigo color of the rough sea as well. I worked quickly wet-on-wet without an under-painting, just trying to match the big color shapes. It´s a tough subject, but I´m pleased how this small oil study came out.
The painting is app. 10 x 12 inches, oil on 1/8″ inch gesso hardboard.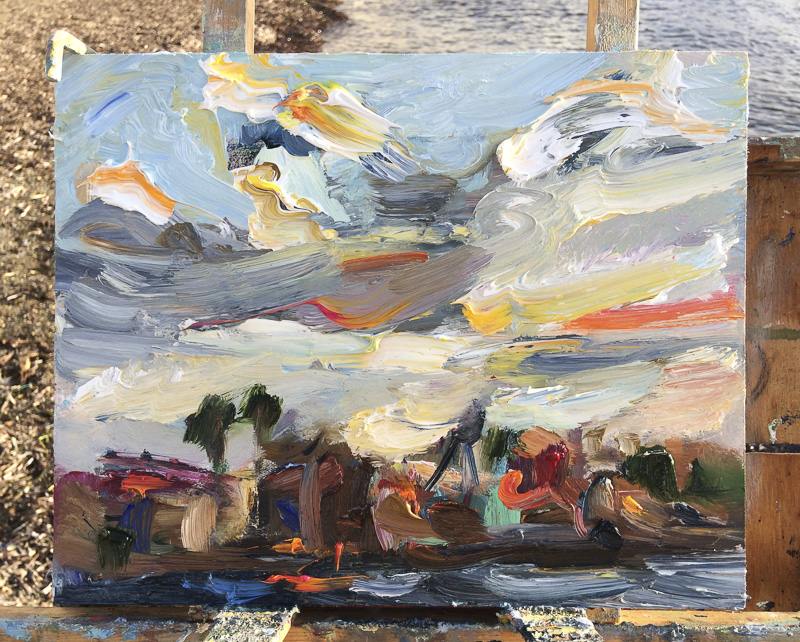 Scene View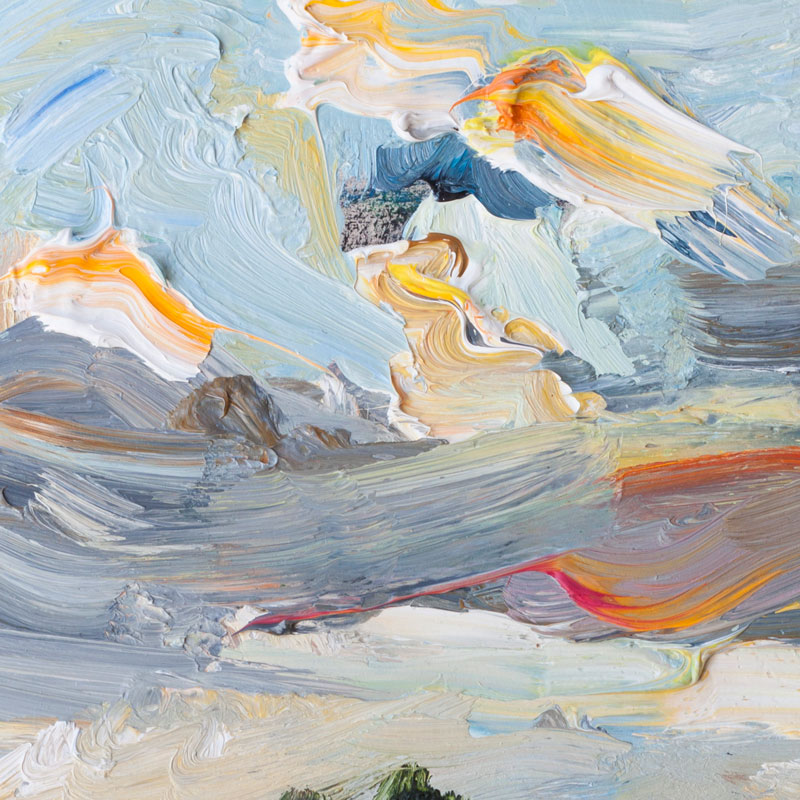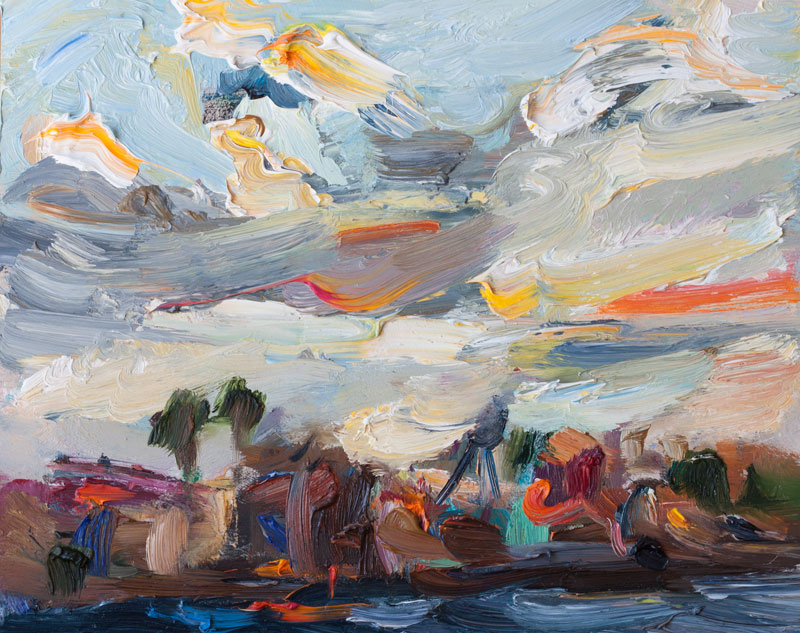 Detail View
Purchase Giclee Fine Art Print from this Painting
♥♥♥ Thank you so much for viewing my art!
Tagged