Bouquet of Sunflowers in a Clay Jug (SOLD)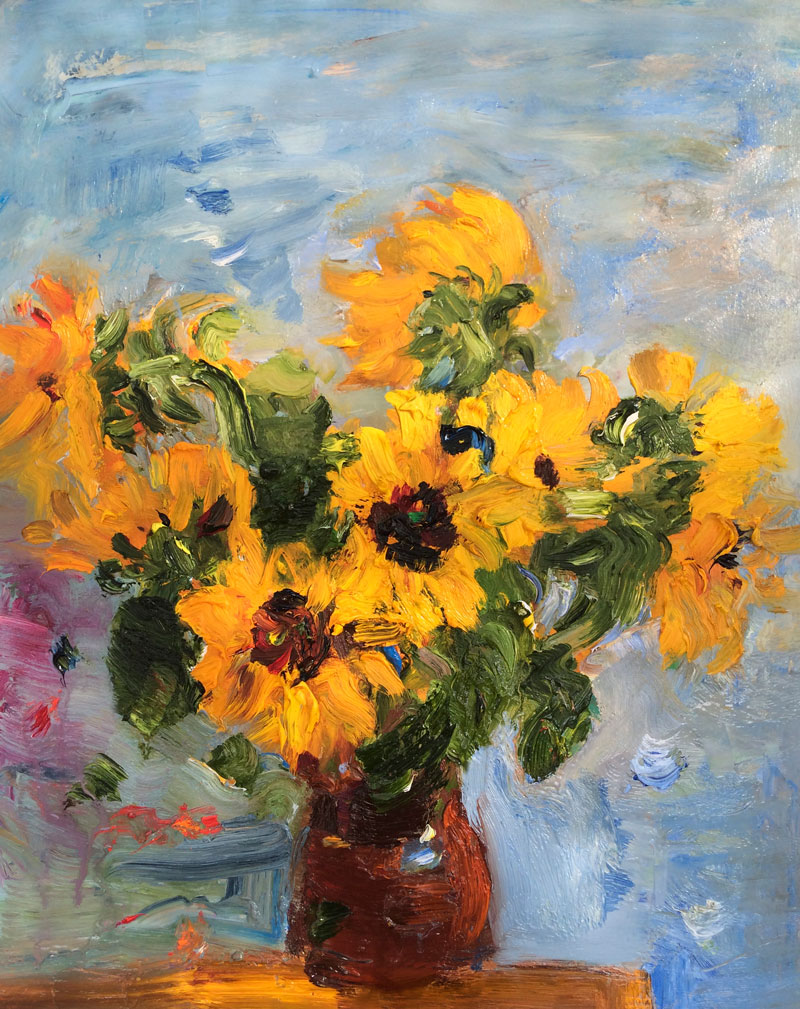 Bouquet of Sunflowers in a Clay Jug
Oil paint on hardboard | 40 × 50 cm | app. 16 x 20 inches
My favourite place to get flowers for paintings is the small local market that takes place every Friday morning in our village. This time I´ve picked up a few bright sunflowers, put them in a clay jug and set up a simple still life in my patio: warm September day – a great time for painting outdoors!
I loved the clear, vibrant palette of this scene, without strong dark shadows or highlights. Because of the soft autumn light it seems like the luminous yellow flowers melt into the impressionistic blue background.
In this painting I tried to capture the beauty of the wonderful bouquet and the momentary effects of the fleeting light instead of details. I used, pure unmixed colours and a variety of bold, bristle brushes.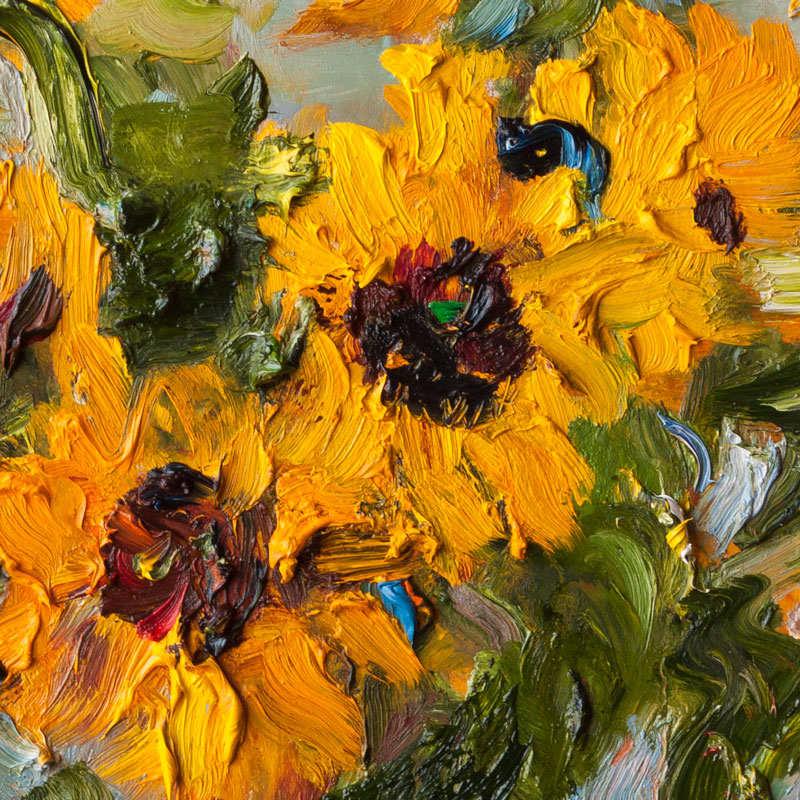 Detail view
♥♥♥ Thank you so much for viewing my art!
Tagged