Autumn Sea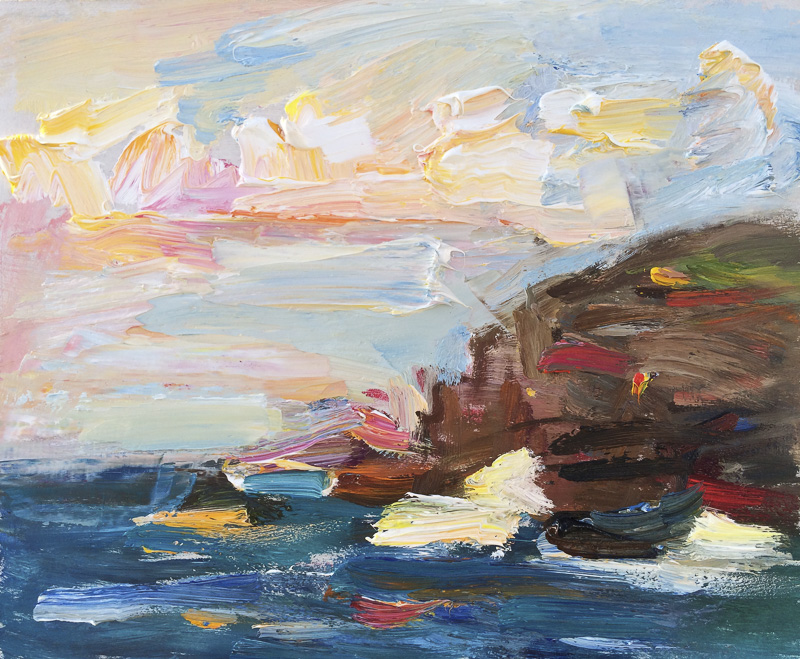 Autumn Sea
oil on board | 24 × 30 cm | 9.6 x 11.8 inches
"Autumn Seas" is one of the artworks in my series of Mediterranean Plein Air Seascape Oil Paintings.
The painting was done in October at Cala Reona, a beautiful secluded beach next to the Calblanque nature reserve.
Early morning is my favorite time for plein air painting. No one around, silence and tranquility… I was inspired by fleeting light and the white clouds with tints of pink, yellow, ochre. And I particularly liked the way all of these warm colors vibrant against the deep blue of the sea water.
I tried to paint as quickly as possible, alla prima using bold, expressive brushstrokes and palette knives. But morning light changes so fast… I never finish plein air works from memory in the studio, so I went back a few times to complete the paining.
This small (app. 10 x 12 inches) bright and colorful seascape is painted on 1/8″ inch gesso hardboard.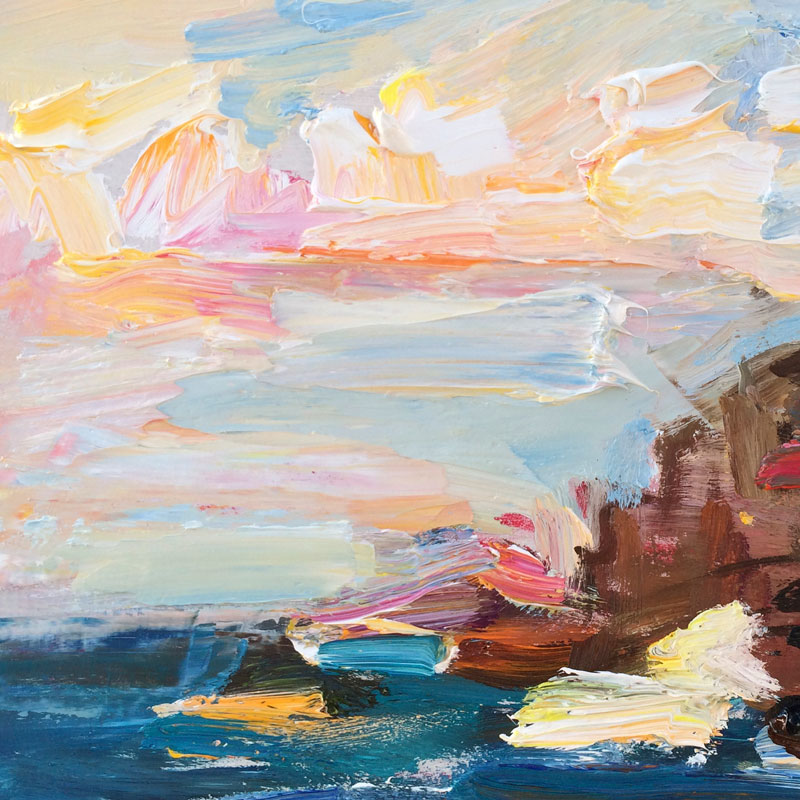 Scene View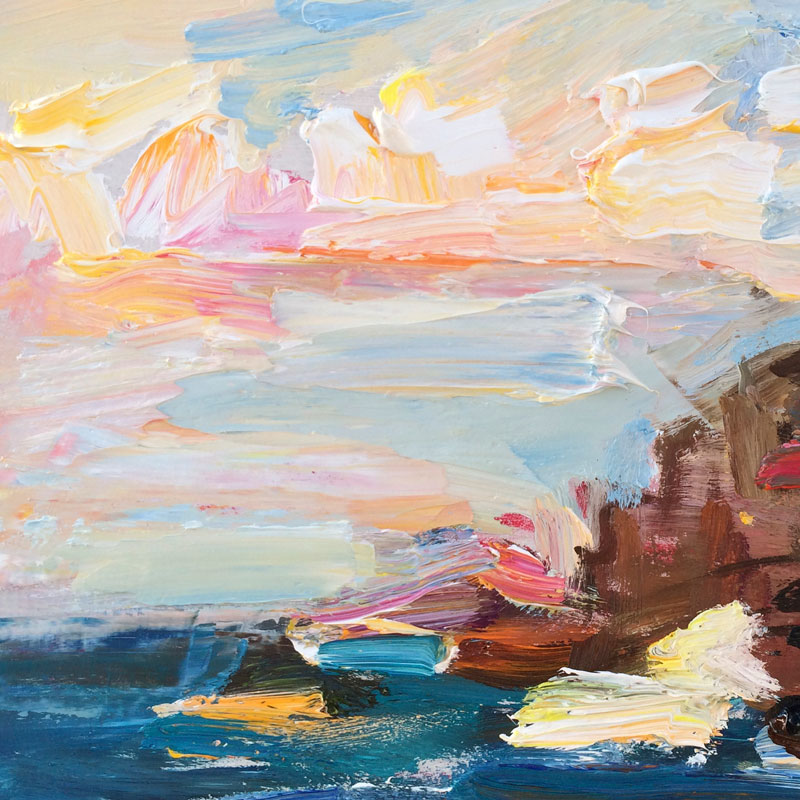 Detail View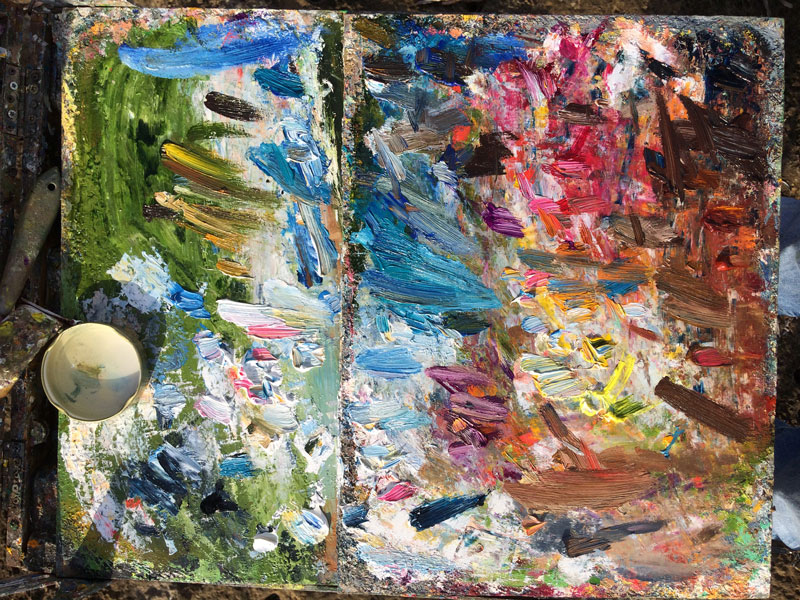 Palette
Purchase on Etsy
♥♥♥ Thank you so much for viewing my art!
Tagged