Bread (SOLD)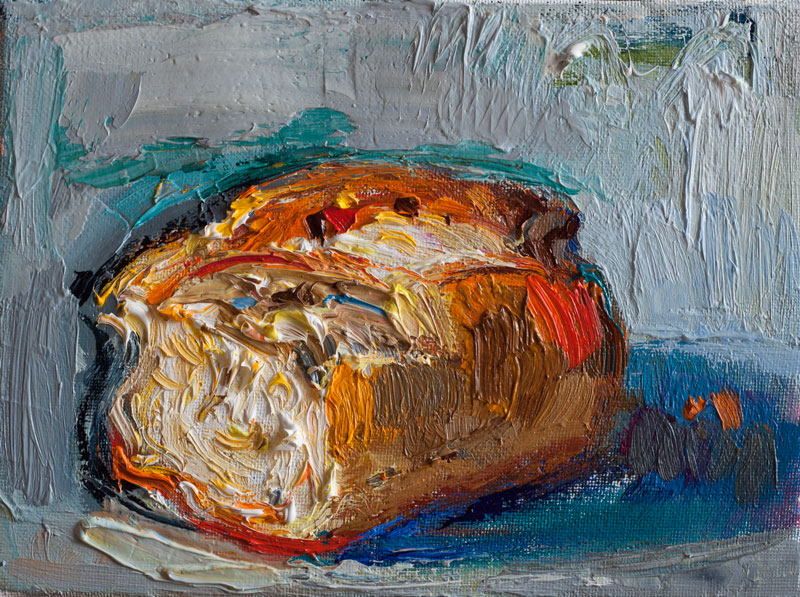 Bread | 22 × 16 cm | 8.7 x 6.3 inches | oil on stretched canvas
Sometimes It´s too windy and cold to be paining outside in Cartagena in winter, so I prefer to work in the studio.
This is one of my recent artworks, painted on small 8.7x 6.3″ stretches canvas.
I wanted to capture the texture, colors and maybe the smell of freshly baked bread. I chose a neutral gray background to make warm colors of the loaf brighter and more saturated. I also tried to create a complex, colorful grey of the tablecloths with buttery, impasto texture.
It took me more than a week to complete this small still life, but now I´m fairly pleased with the result.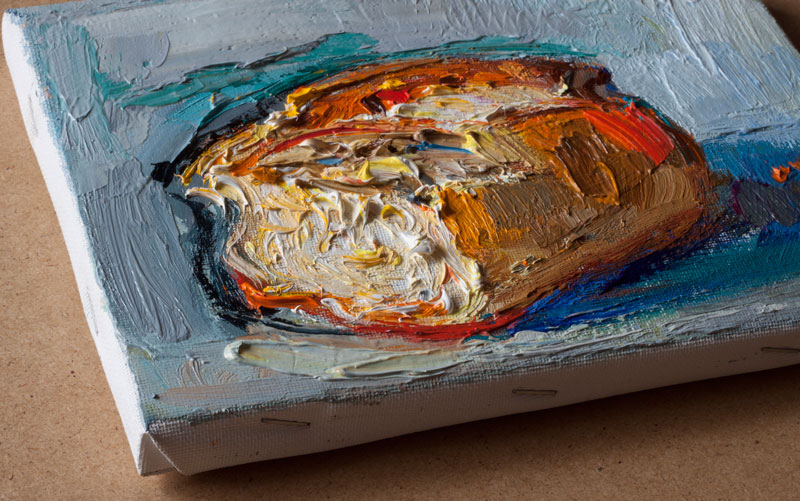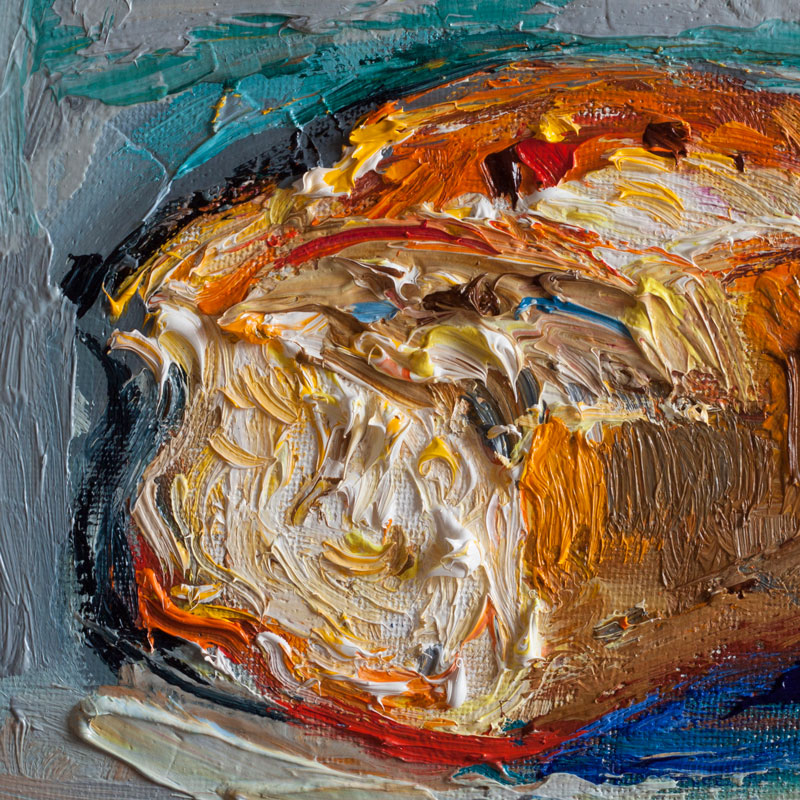 Detal view
Purchase Giclee Fine Art Print from this Painting
Thank you so much for viewing my art!
Tagged