Sunny Seafront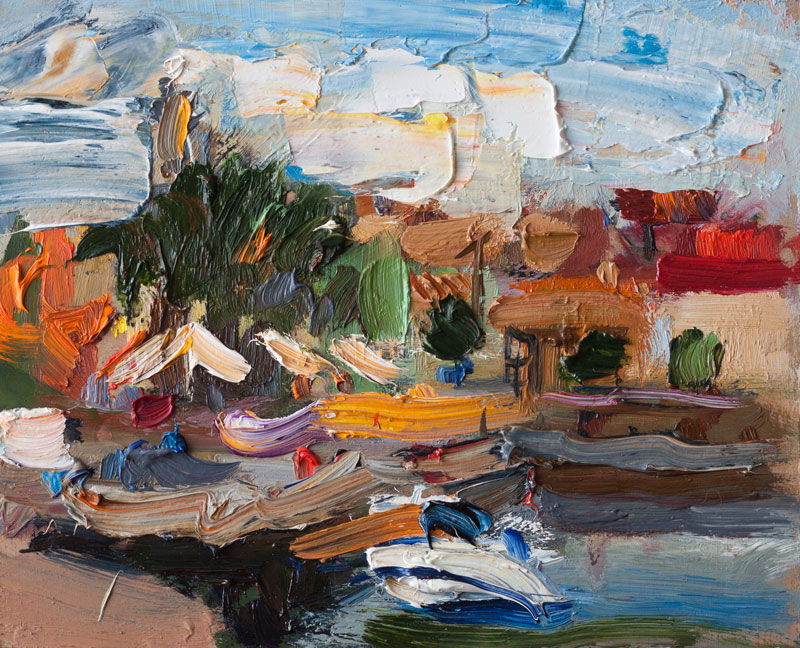 Sunny Seafront
oil on board | 20 × 25 cm | app. 8 x 10 inches
This was a fun abstract etude of sunny December seafront painted in Cabo de Palos, Cartagena. I love those clear winter days here in southern Spain – crystal blue sky with cheerful white clouds… No one around – no spectators or cyclists… just one passerby with well-mannered Beagle stopped to chat.
The painting is 20×25 cm (app. 8×10 in), painted alla prima in impressionist style. I used a palette knife and bold, expressive brushstrokes with thick swirls of oil.
"Sunny Seafront" is one of the artworks in my series of Mediterranean Plein Air Seascape Oil Paintings.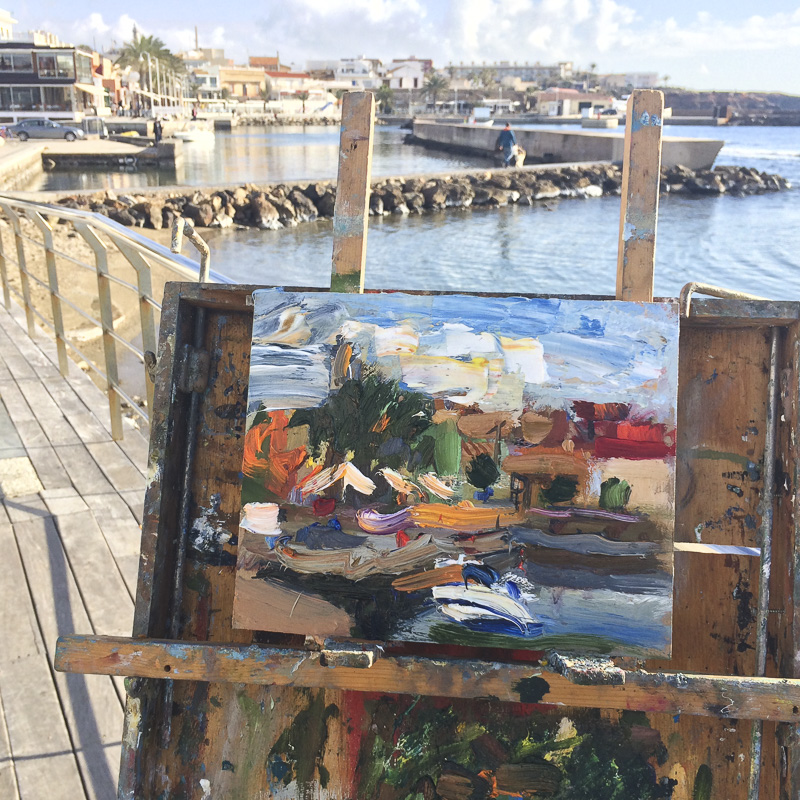 Scene View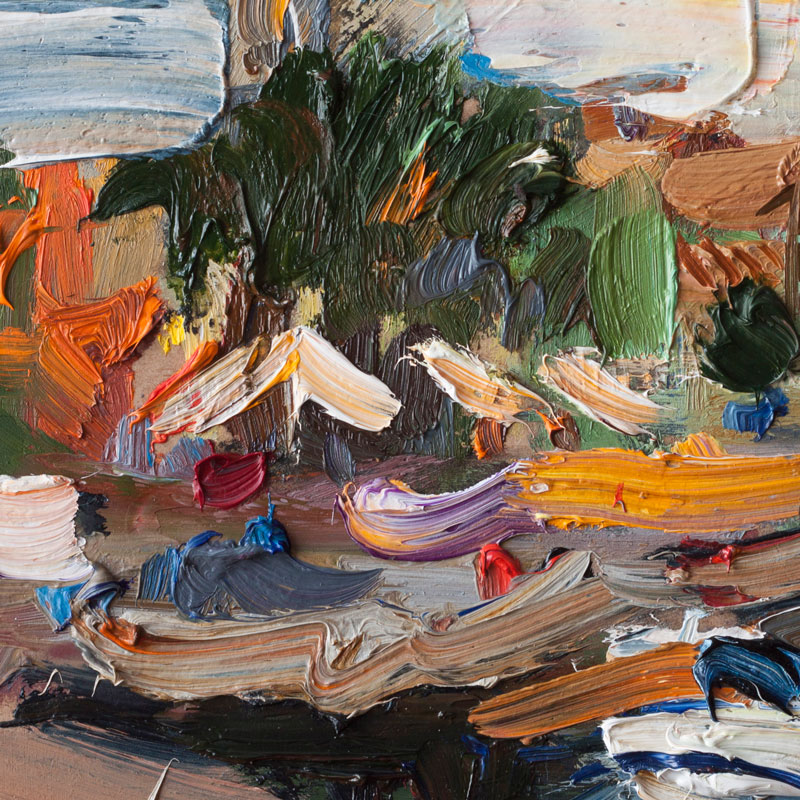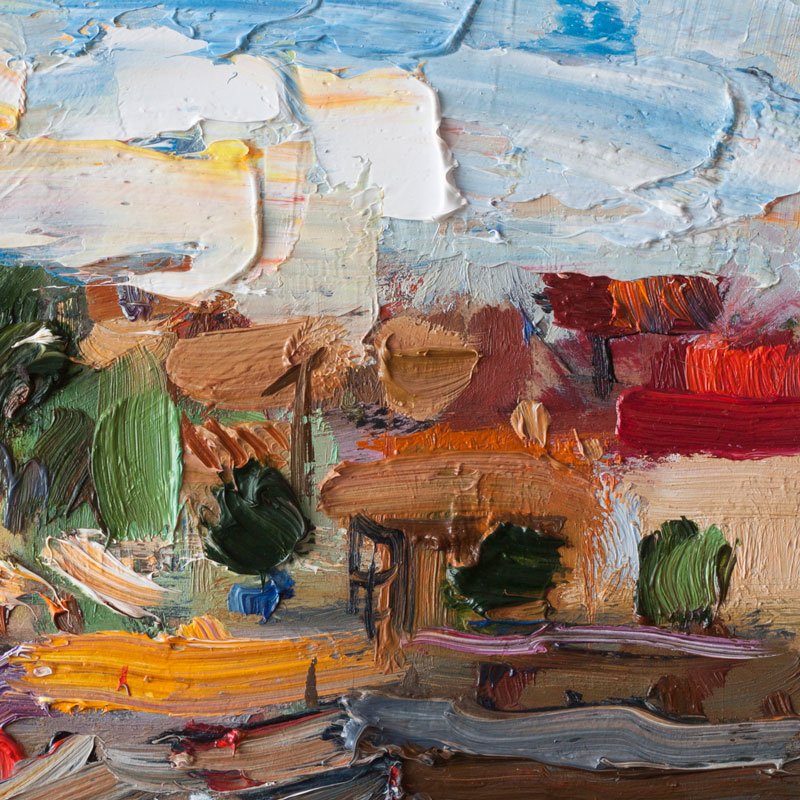 Detail View
Purchase on Etsy
Purchase Giclee Fine Art Print from this Painting
♥♥♥ Thank you so much for viewing my art!
Tagged