Still Life with Sardines and a Lemon (SOLD)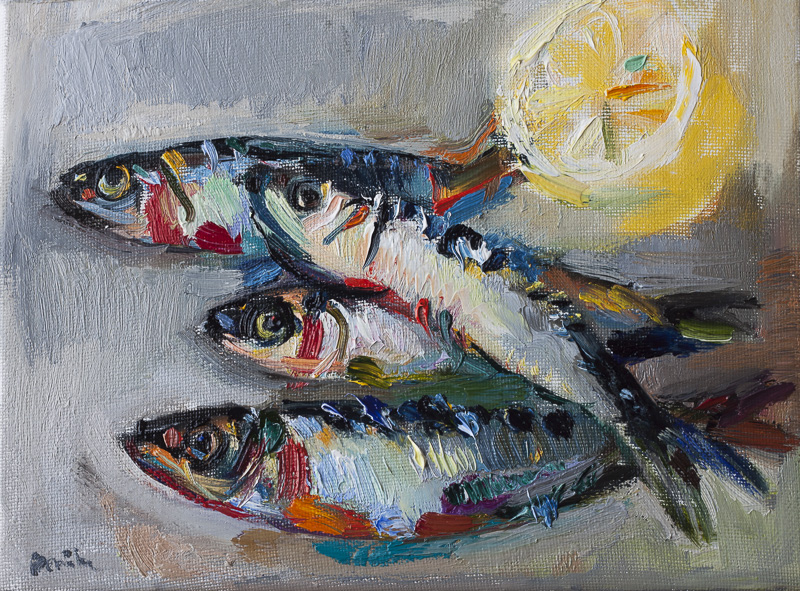 Still Life with Sardines and a Lemon | 22 × 16 cm | 8.7 x 6.3 inches | oil on stretched canvas
I have been doing a series of fishy still life paintings this winter. This is one of my favorites – ¨Still Life with Sardines and a Lemon¨.
I found these whole sardines in the local fish shop and put them to pose in my studio. I also included a bright yellow lemon to the composition for contrast against the neutral grey background.
I liked the tonal subtlety and limited palette of the scene. It was fun to play with the variety of greys in this painting trying to capture the shapes and texture of these small silvery Mediterranean fishes.
The artwork is 8.7 x 6.3″, painted in oil colors on 8.7 x 6.3″ high quality professional stretched canvas.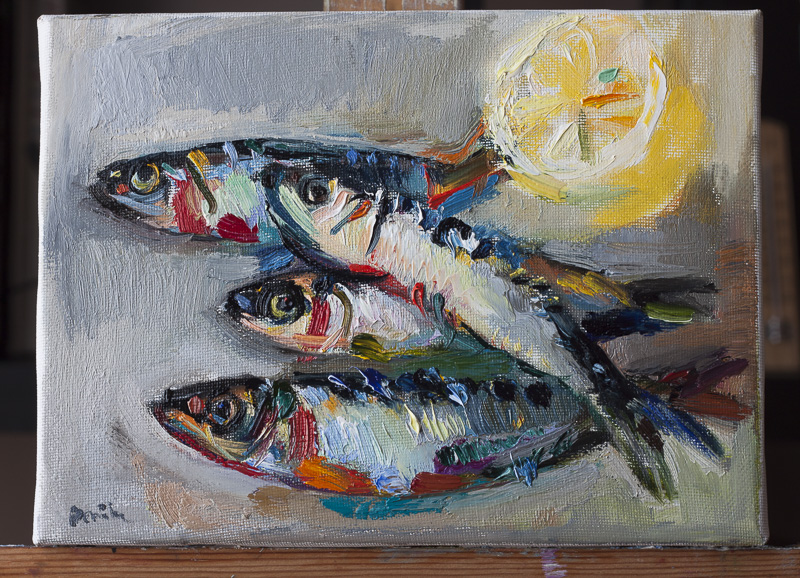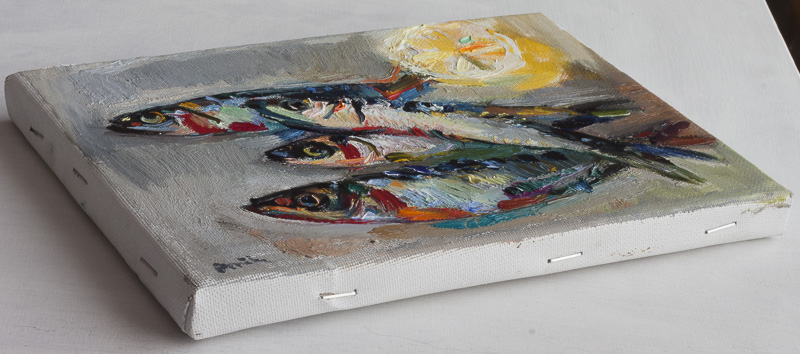 Purchase Giclee Fine Art Print from this Painting
Thank you so much for viewing my art!
Tagged