Sunflowers (SOLD)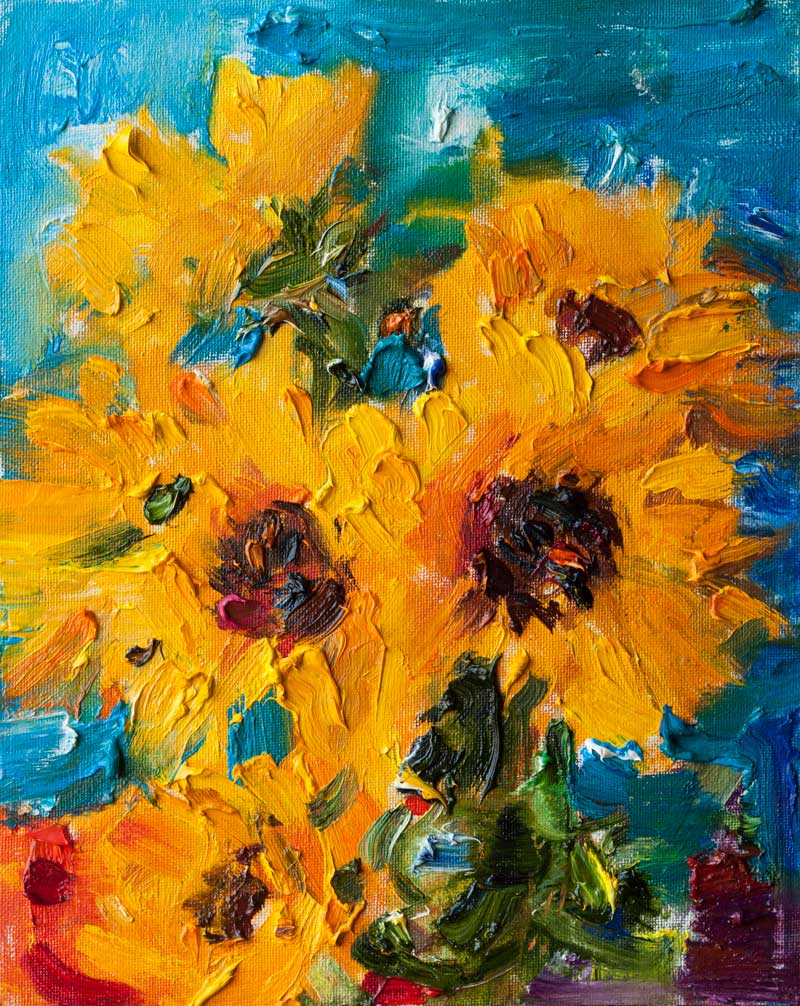 Sunflowers
Oil paint on 1/8″ inch canvas panel | 30 × 24 cm | app. 11.8 x 9.6 inches
It is another small painting of my favorite bright sunflowers.
This time I painted their rich, cheerful yellow and orange colors on the deep, turquoise-blue background.
Colourful, lively oil painting… I like the free feeling of this artwork.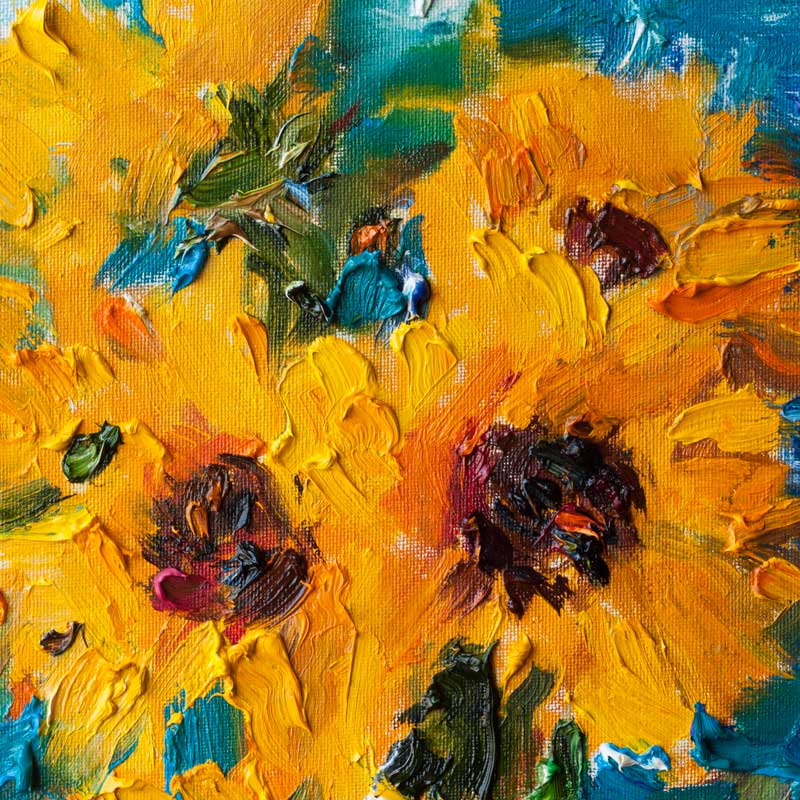 Detail view
Detail view
Purchase Giclee Fine Art Print from this Painting
♥♥♥ Thank you so much for viewing my art!
Tagged