Crystal Morning in the Lagoon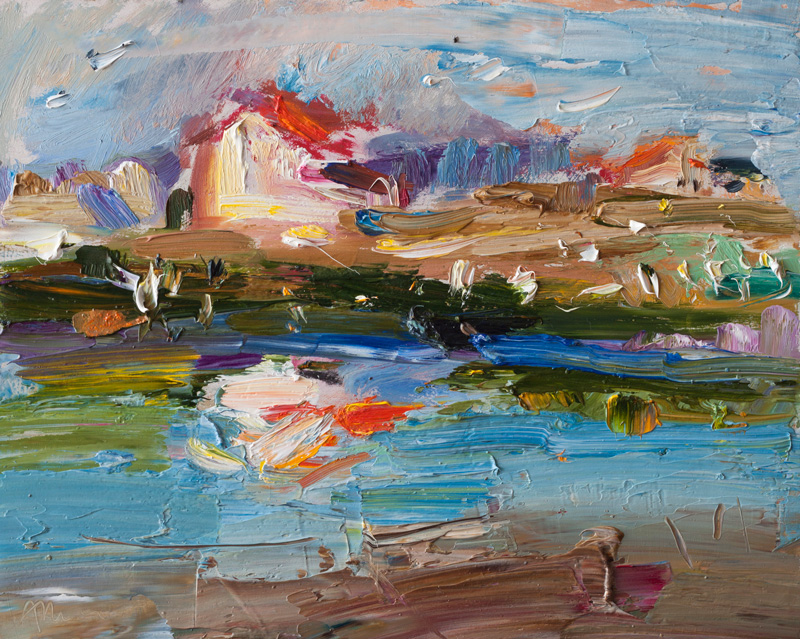 Crystal Morning in the Lagoon
oil on board | 20 × 25 cm | app. 8 x 10 inches
It was a lovely sunny winter morning and I painted in the shallow Mar Menor lagoon.
There was a charming white house with a bright red roof in the distance and a huge number of birds around – pink flamingos, seagulls, snowy white herons… I loved the light of the scene – so fresh and airy and the reflections in the crystal blue water.
I wanted to let this impressionistic painting be more abstract and loose, using clear and juicy colors and trying not overmix paints on the palette.
The artwork is app. 8×10 inches, oils on 1/8 inch gesso hardboard.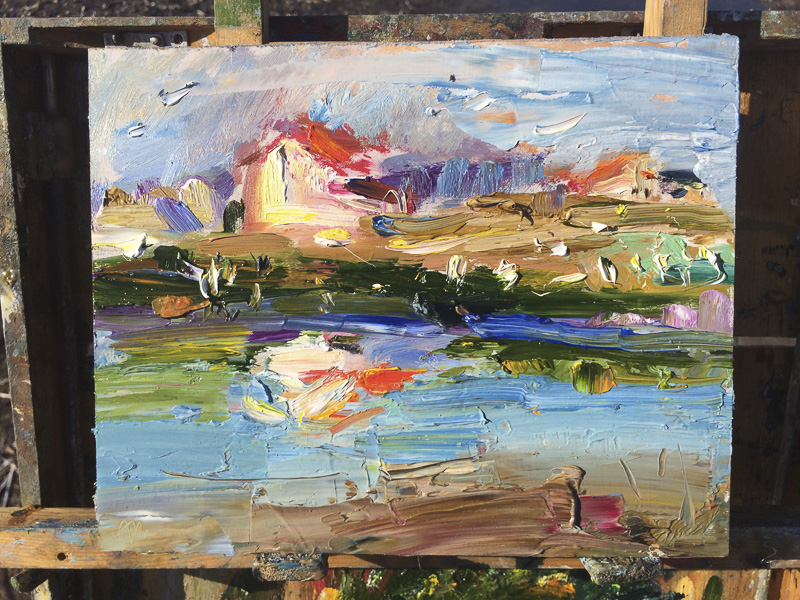 Scene View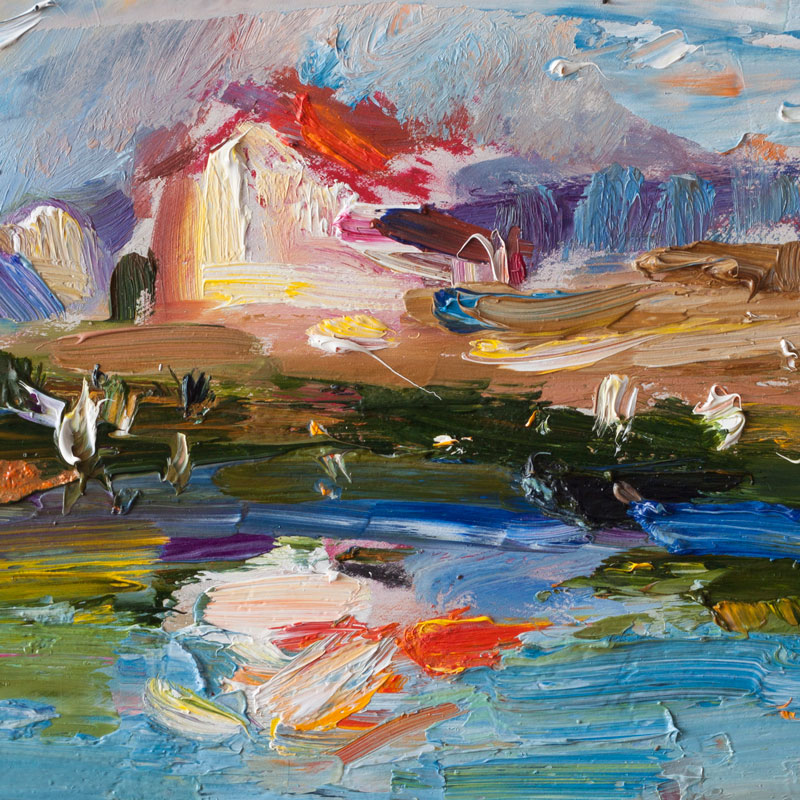 Detail View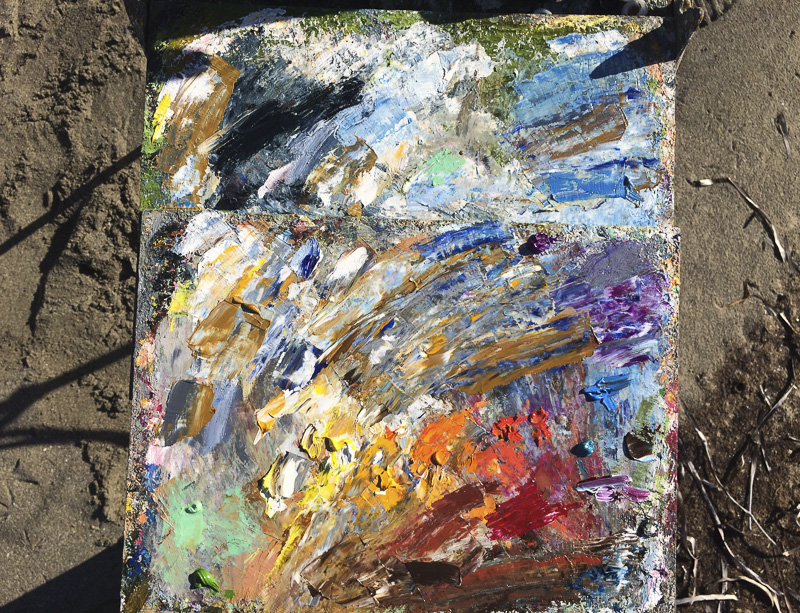 Palette
Purchase on Etsy
Purchase Giclee Fine Art Print from this Painting
♥♥♥ Thank you so much for viewing my art!
Tagged