Violet Dawn at the Pier (SOLD)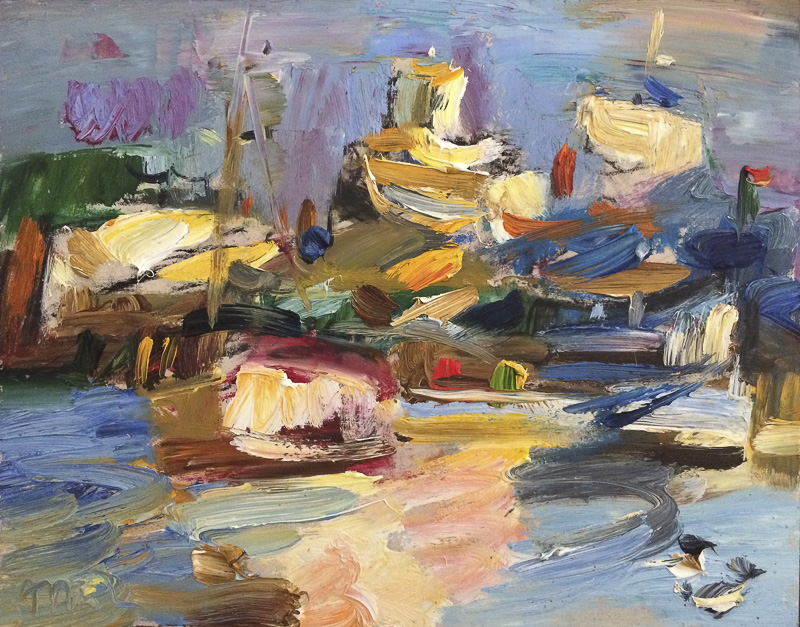 Violet Dawn at the Pier
oil on board | 20 × 25 cm | app. 8 x 10 inches
I wanted to let this impressionistic plein air painting be more abstract and loose, using clear and juicy colors and trying not overmix paints on the palette.
The artwork is app. 8×10 inches, oils on 1/8 inch gesso hardboard.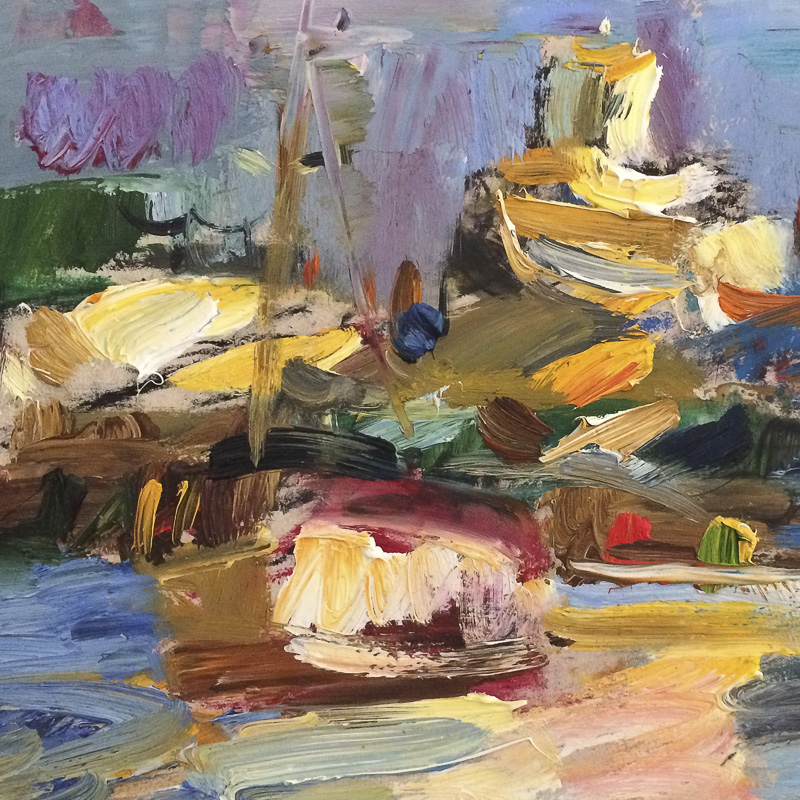 Detail View
♥♥♥ Thank you so much for viewing my art!
Tagged